Get All Passes
When you are the account holder who usually arrives with your entire party, for example when families attend together, getting all passes and saving them to one phone can be convenient.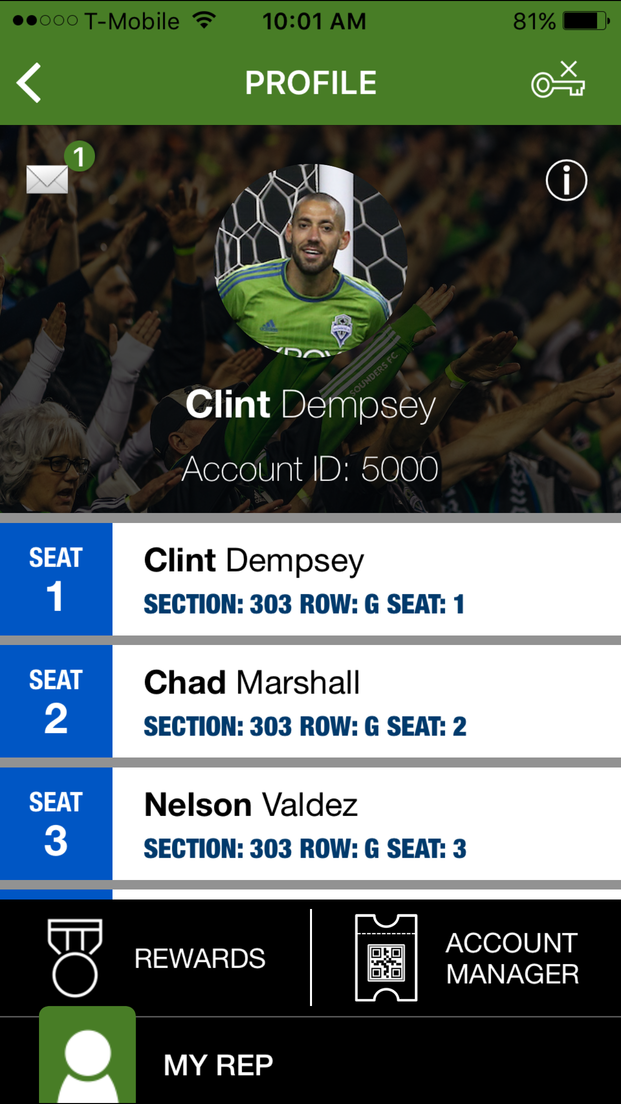 Once you are signed in and can see your seats, click any seat to see the options.
Then click Get All Passes to download all of the season passes.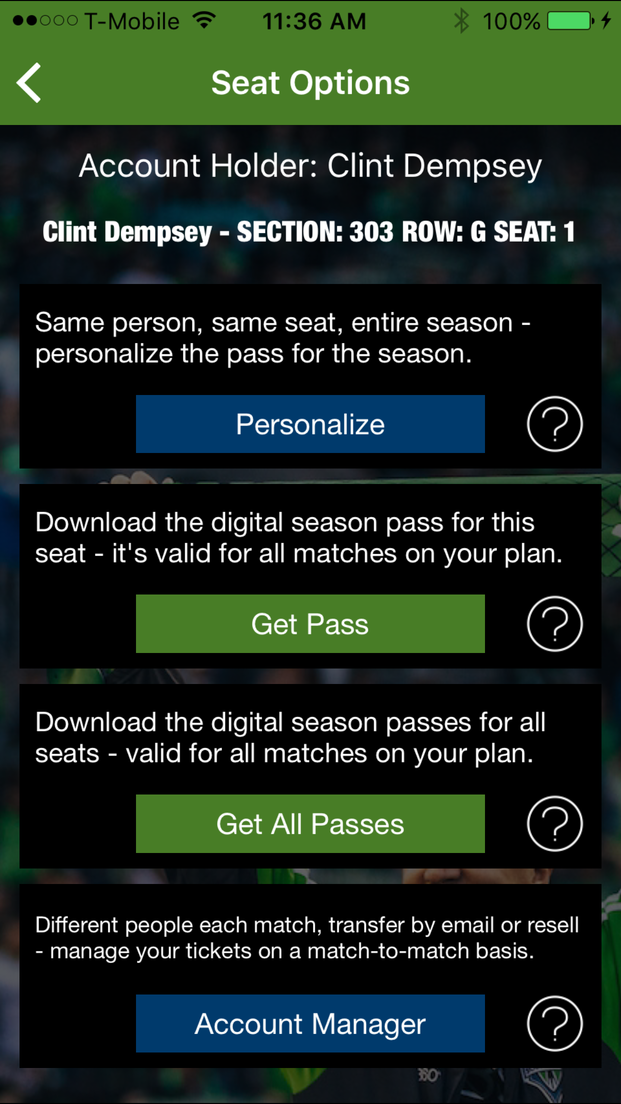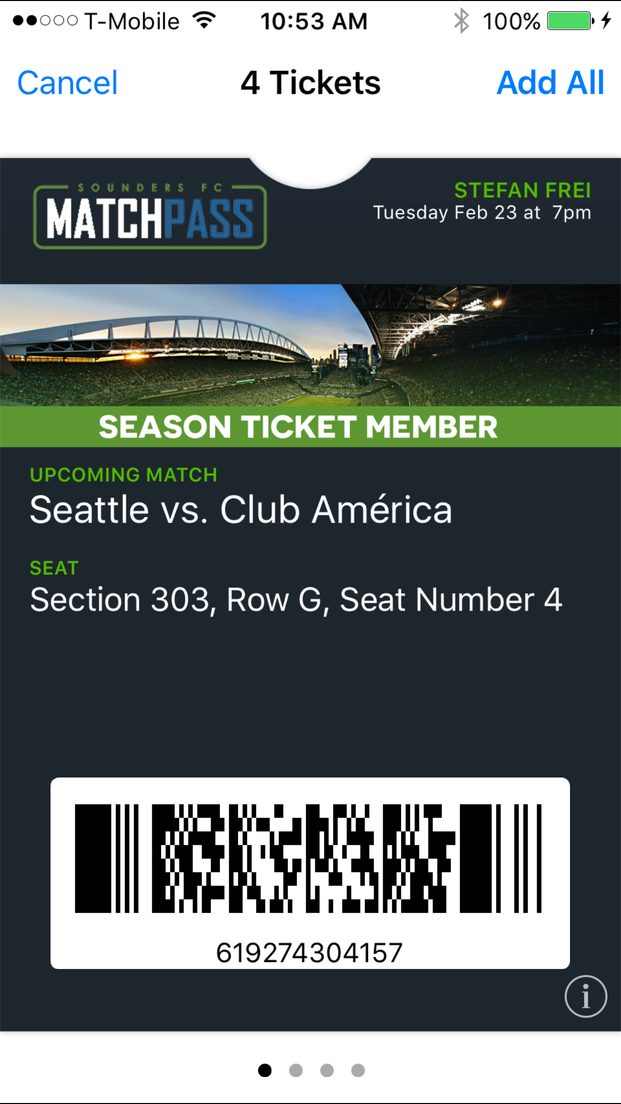 The passes load and you can click Add All to save them to your Wallet.
Once they are in your Wallet, you can bring them up and swipe through them to get your entire party into the match!