Get A Pass
Whether you are the account holder getting your own season ticket, or you are a recipient of a shared ticket from the primary account holder, this is how you will get the digital MatchPass on to your phone.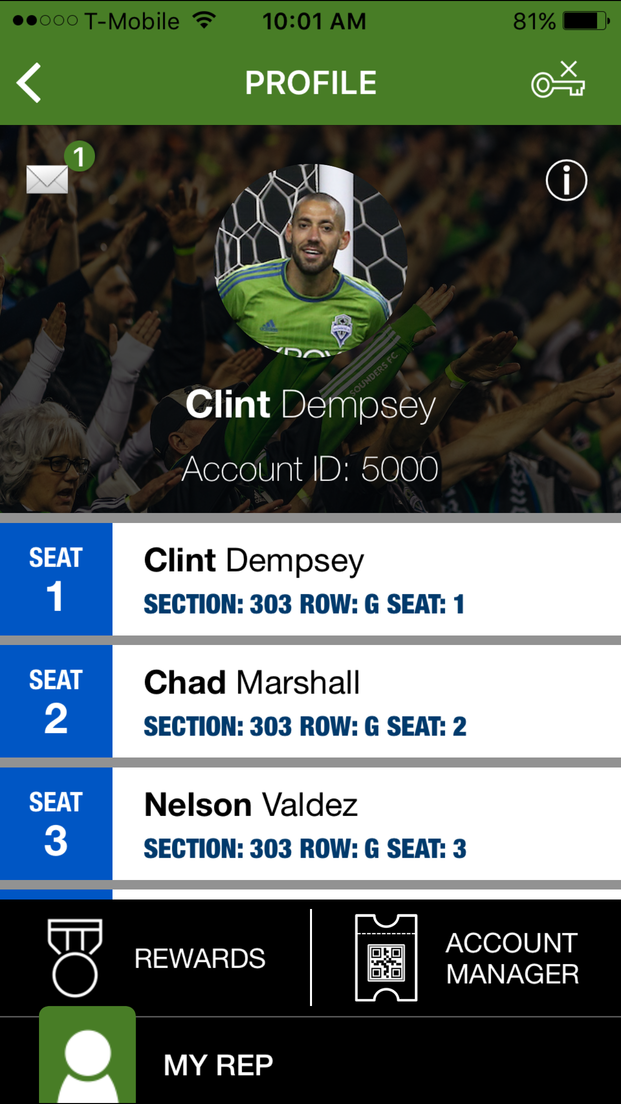 Once you are signed in and can see your seat(s), click the seat to see the options.
Then click Get Pass to download your pass.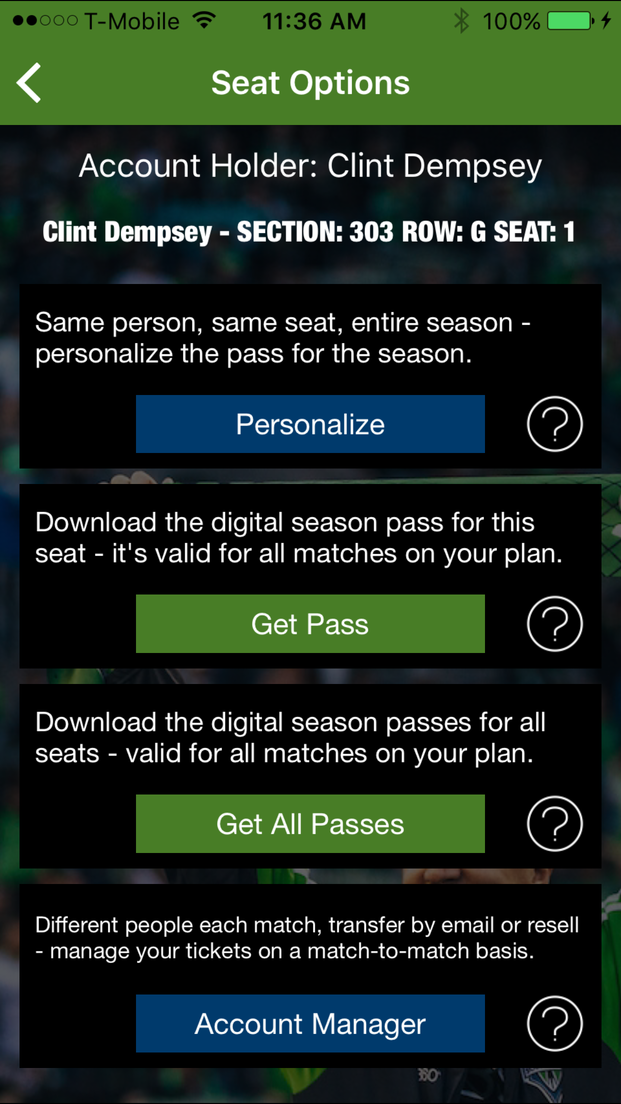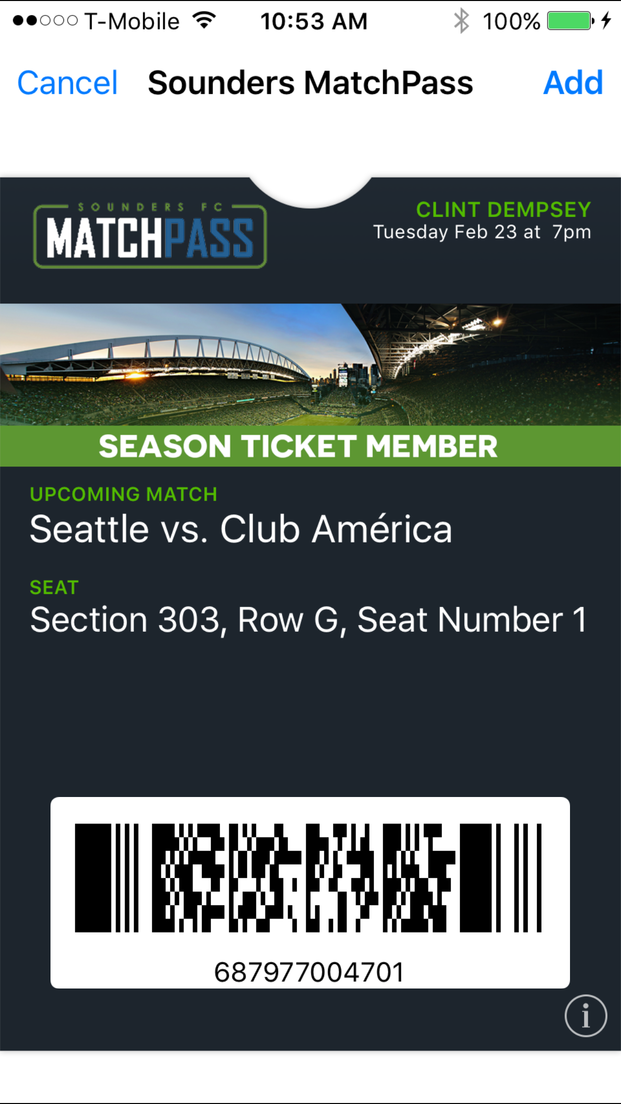 The digital MatchPass loads and you can click Add to save it in your Wallet.
Once it is in your Wallet, you can quickly bring it up for easy entry into the match!